Highlights About Poland Travel Cost
Poland is a fascinating country with a rich history and culture.
The people of Poland are warm and welcoming, and the country is home to some beautiful landscapes.
Poland is a great choice for budget travelers looking to experience Eastern Europe on a tight budget.
Hotel prices in Poland vary depending on the city you're visiting and the time of year, but you can find accommodations for as little as $30 per night.
Food is also relatively cheap in Poland, with meals costing around $10-USD 15.
Planning a trip to Poland in 2023? When most people think of Poland, the first thing that comes to mind is its rich history. And while it's true that Poland has a long and complicated past, there's so much more to this Eastern European country than meets the eye.
From its stunning landscape to its warm and welcoming people, Poland is a hidden gem that is well worth a visit.
Poland is a land of contrasts. The southern regions are home to mountains and forests, while the north consists of rolling hills and farmland.
In between, you'll find picturesque lakes, rivers, and fields. No matter where you go in Poland, you're sure to be impressed by the scenery.
But it's not just the landscapes that are worth writing home about – the people of Poland are some of the friendliest you'll ever meet.
They are proud of their country and their culture, and they are more than happy to share it with visitors.
Whether you're looking for advice on where to go or just want someone to chat with over a cup of coffee, you're sure to find Poles more than willing to help out.
There are also plenty of things to see and do in Poland, even if you're on a tight budget. From exploring medieval castles to taking a hike through one of the many national parks, there's no shortage of activities to keep you busy.
And best of all, many of these attractions can be enjoyed without spending a lot of money. But what does a trip to Poland cost? Find out below whether Poland is expensive to visit or not.
From the vibrant city of Warsaw to the stunning lakeside town of Zakopane, there is something for everyone in Poland.
How much will a trip to Poland cost a week?
A one-week trip will cost an estimated 850 USD. This amount covers the costs of a mid-range hotel room, food, transportation, and activities. Poland is a great country for budget travelers as most attractions and activities are relatively cheap.
For example, entrance to museums and historical sites typically costs less than 10 USD. Additionally, many restaurants offer hearty meals for under 10 USD. While Poland is not the cheapest country in Europe, it is possible to visit on a tight budget. 
How do you budget for your trip to Poland in 2023?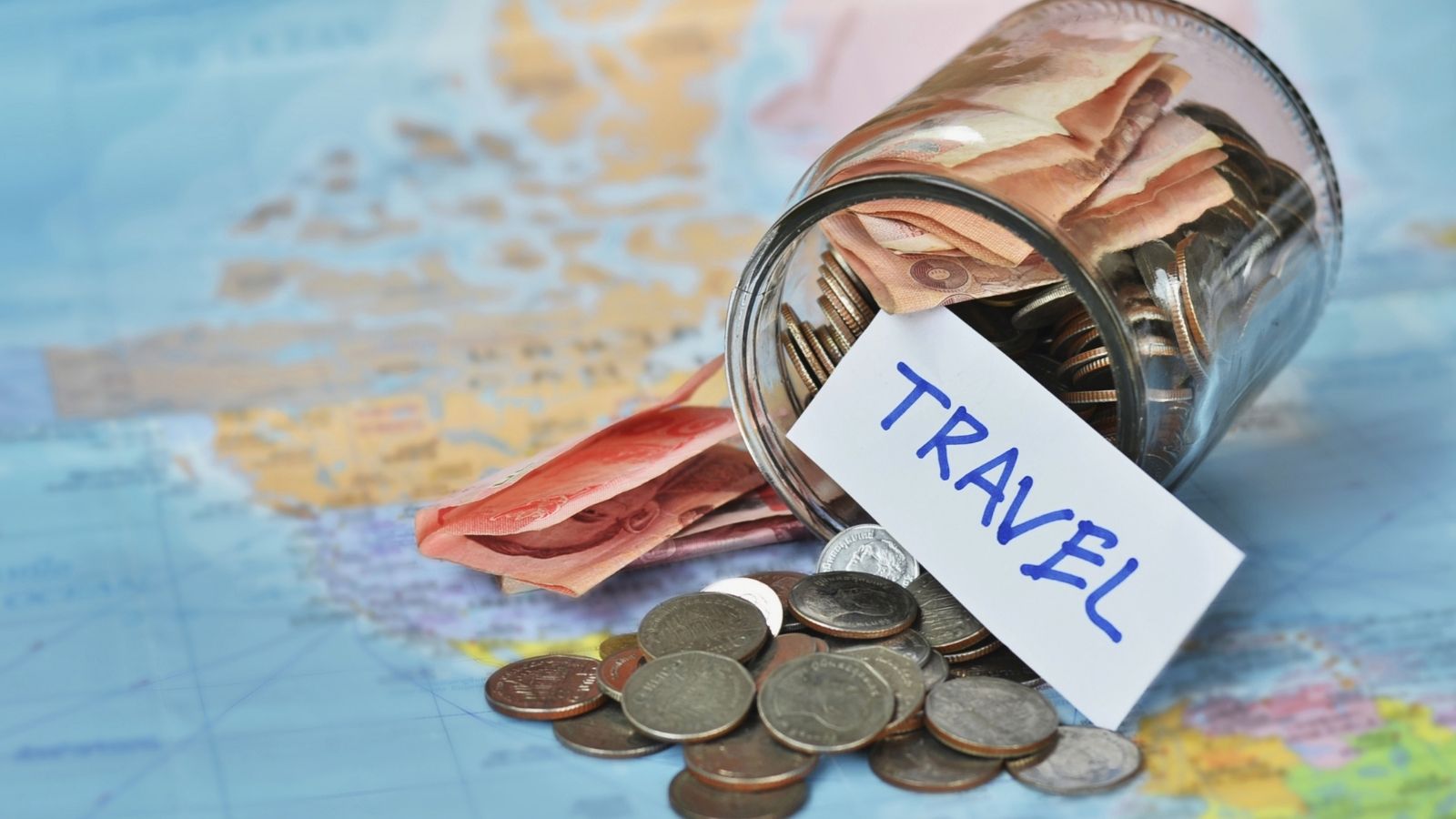 Planning a trip to Poland in 2023? Here are a few tips to help you budget for your trip.
First, research the cost of flights and accommodation. Check websites like Expedia and Kayak to compare prices and get the best deals.
Then, factor in the cost of food and activities. If you're planning on sightseeing, consider buying a city pass, which will give you access to popular attractions at a discounted rate.
And finally, don't forget to account for travel insurance, which is always a good idea when traveling abroad.
Is Poland expensive to travel to?
Poland is a relatively affordable destination for travelers, particularly when compared to other Western European countries.
The average daily cost of lodging, food, and transportation is around USD 70, though this can vary depending on your itinerary and preferences.
Lodging options range from camping and hostels to apartments and hotels, so there's something to fit every budget. Food is generally inexpensive as well, though you can expect to pay slightly more for dining out than you would for cooking at home.
Transportation costs will also vary depending on how you plan to get around the country. Train travel is relatively affordable, but renting a car will likely be more expensive.
Is Poland a cheap vacation?
Lodging, food, and transportation are all relatively inexpensive, and there are many free or low-cost activities to enjoy.
For example, visitors can explore one of the many castles or palaces that dot the landscape, take a walking tour of historic Krakow, or simply enjoy the views from one of the many scenic parks.
In addition, Poland is home to some of the best skiing in Europe, making it a great destination for winter sports enthusiasts.
Is Poland worth visiting?
For one, Poland is home to several UNESCO World Heritage Sites, including the Historic Centre of Warsaw and the Wieliczka Salt Mine.
In addition, visitors can enjoy a wide range of activities, from hiking and skiing in the mountains to exploring the many castles and palaces scattered across the country.
And, of course, no trip to Poland would be complete without trying some of the delicious food, such as pierogi or kielbasa. 
How many days in Poland is enough?
Poland is a large country with a lot of history and culture to explore. If you are interested in learning about the country's long and complex history, then you will need to allow yourself plenty of time to visit all of the important historical sites.
If, on the other hand, you are more interested in soaking up the local culture, then you can probably get by with a shorter trip.
How much money is enough in Poland?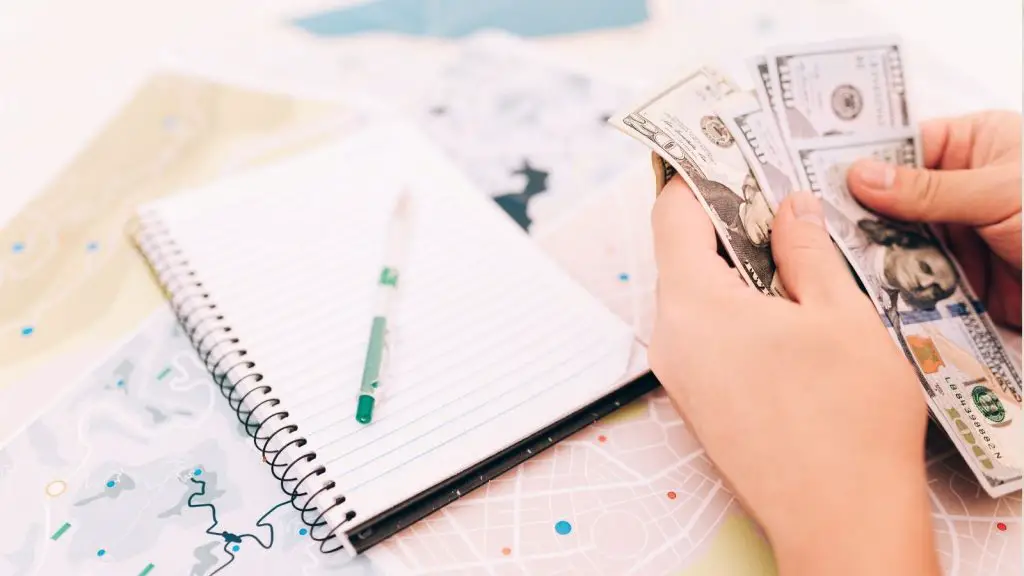 The answer, unfortunately, is not a simple one. It depends on a variety of factors, such as your lifestyle and where you live. For some people, 10,000 zloty per month may be enough to cover all their expenses.
Others may need twice that amount. There is no easy answer, but it's important to remember that everyone's situation is different. Ultimately, the amount of money that is "enough" in Poland will vary from person to person.
Do they speak English in Poland?
In Poland, the official language is Polish. However, English is also widely spoken, particularly among younger people. According to a recent study, over 70% of Poles aged 18-34 say they are confident in their ability to speak English.
This is large because English is taught in schools from an early age. In addition, with the rise of globalization and the internet, more and more Poles are exposed to English daily. 
What is the best Time to Visit Poland on a budget?
Spring and autumn are the best times to visit Poland. The weather is milder, making it more comfortable to explore the country's many historical attractions.
Moreover, prices are lower during these shoulder seasons, making it easier to stick to a budget. If you're looking for the best deals, aim to travel in late April or early May or in September or October.
Another budget-friendly tip is to avoid visiting during national holidays when hotel prices tend to spike.
How far does a dollar go in Poland?
A dollar doesn't go as far as it used to, no matter where you are in the world. However, in some countries, your dollar will stretch a little further than in others. Poland is one of those countries.
While the cost of living in Poland is higher than some of its Eastern European neighbors, it is still relatively affordable when compared to other Western European countries. 
Do I need cash in Poland?
If you're staying in a major city, such as Warsaw or Krakow, it's easy to get by with just a credit or debit card. You'll find plenty of ATMs, and most businesses will accept card payments.
However, if you're traveling to more rural areas, it's a good idea to have some cash on hand, as not all businesses will accept cards. When it comes to exchanging money, it's best to do so before you leave for Poland.
How much should I take to Poland for 3 days?
If you are on a budget, staying in hostels and eating street food will be cheaper than booking a hotel and dining in restaurants. 
Second, what is the currency exchange rate? If the Polish zloty is strong against your home currency, you may not need as much money. 
Finally, are there any additional fees or expenses? For example, many museums in Poland charge an entrance fee. 
By taking these factors into account, you can estimate how much money you will need for your trip to Poland.
What is the cost of food in Poland for tourists?
Visitors to Poland are often pleasantly surprised by the low cost of food. While dining out can be relatively expensive, it is easy to find affordable meals at local cafes and restaurants.
Groceries are also quite affordable, and it is possible to cook simple meals for a fraction of the cost of eating out.
Of course, the cost of food will vary depending on personal preferences, but even budget-minded travelers should be able to find plenty of affordable options.
What is Poland living cost per month?
The average monthly cost of living in Poland is around 2,500 PLN, or USD 667. This includes the cost of rent, food, transportation, and utilities.
However, the cost of living can vary depending on the city you live in and your lifestyle. For example, rent in Warsaw is significantly higher than in other cities, such as Krakow or Wrocław. 
What are the prices in Poland compared to the UK?
Overall, the cost of living in Poland is comparable to that of other Eastern European countries. When compared to the UK, prices in Poland are much lower. This is especially true for necessities like food and drink.
However, there are some exceptions, such as accommodation and transportation, which can be more expensive than in the UK. In general, though, Poland is a very affordable country to live in.
Is Poland cheap for food and drink?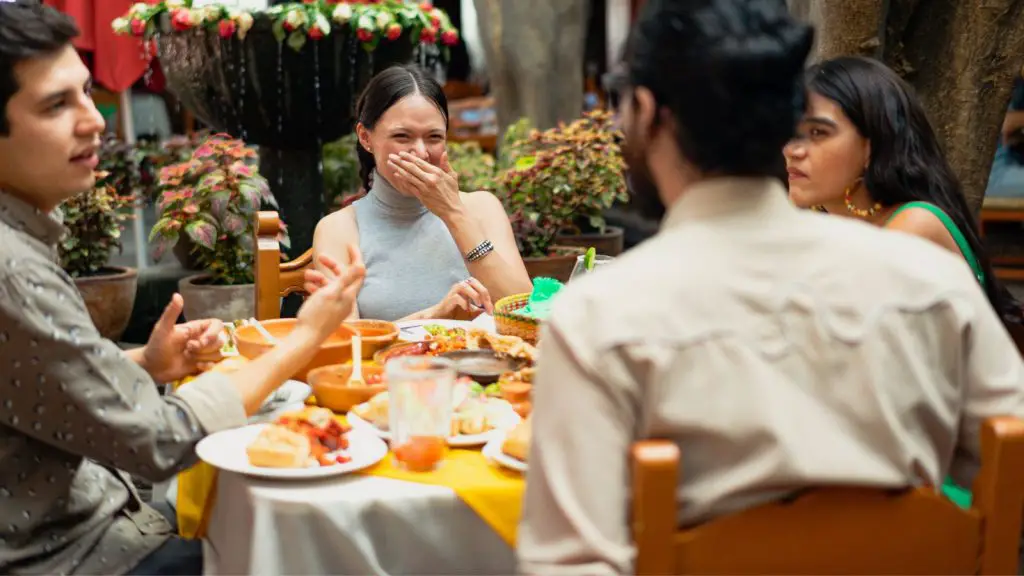 Food and drink prices are relatively low, especially when compared to Western European countries. Basic meals can be found for as little as a few dollars, and even upscale restaurants are reasonably priced.
Alcohol is also relatively affordable, with beers costing around $2-3 in most bars.
What is The average price of a 7-day trip to Poland for a family?
The average price of a 7-day trip to Poland for a family of four is $2,500. It includes airfare, lodging, food, and activities.
What are free things to do in Poland?
There are many things to do in Poland that are free or inexpensive. For example, walking around Old Town Warsaw is free. Many museums and parks have nominal fees.
How To Save Money While Planning A Trip To Poland?
If you want to save money on your trip to Poland, consider visiting during the shoulder season (April-May or September-October). Airfare and lodging prices will be lower than during the peak summer months.
You will still be able to enjoy all that Poland offers without the crowds and at a fraction of the cost.
What is the Price of accommodation in Poland?
Poland is a country located in Central Europe. On average, a room in a hotel costs $60 per night, while a room in a hostel costs around $30 per night.
For those looking for more luxurious accommodations, a five-star hotel room can cost upwards of $200 per night. Airbnb prices are also relatively affordable, with the average price for a whole apartment being $80 per night.
What are Flight costs to Poland from the USA?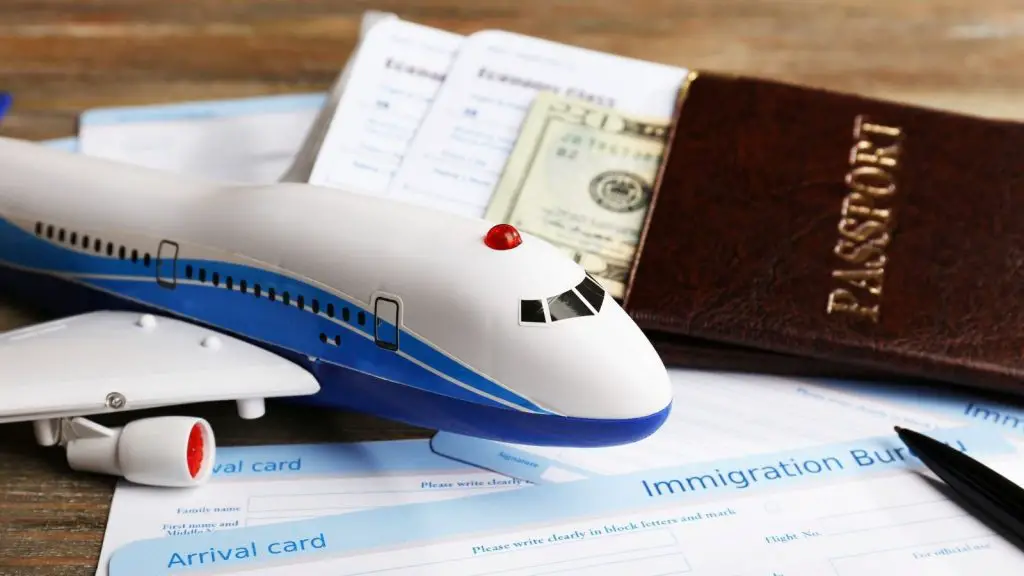 It is possible to find flights for under $1000 during certain periods. For example, fares from New York to Warsaw can be as low as $700 during off-peak times.
The price will increase during peak travel periods, such as summer and holidays, but it is still possible to find affordable flights if you are flexible with your travel dates. 
What Budget do I Need on a Daily basis for travel in Poland?
The average daily budget for a traveler in Poland is around $60-USD 70. It includes accommodation, food, transportation, and activities. Poland is a great destination for budget travelers. 
Food is also relatively cheap, with meals costing around $10-USD 15. It is easy to find accommodation for as little as $20 per night.
What are the Poland Hotel prices?
The average price for a 3-star hotel in Poland is $84 per night, and the average price for a 4-star hotel is $143 per night. Prices may vary depending on the season and the location of the hotel, but generally, hotels in Poland are fairly affordable.
For example, a 4-star hotel in Warsaw may cost more than a 3-star hotel in Krakow, but overall, Poland is a relatively budget-friendly country when it comes to accommodations.
Top 5 Tourist Attractions in Poland to visit on a Budget
Kraków is by far and away Poland's most popular destination. In 2005, UNESCO placed Kraków on its World Heritage List.
These are some other top tourist attractions you can find in Poland.
Auschwitz-Birkenau
The Auschwitz-Birkenau concentration camp was one of Nazi Germany's largest and deadliest camps.
It was established by SS leader Heinrich Himmler in 1940 as part of his plan for a final solution to the Jewish question. More than 1 million people were killed at Auschwitz-Birkenau before it was liberated by Soviet forces on January 27, 1945.
Kraków Ghetto
During World War II, Kraków became home to two separate ghettos set up by Nazi Germany. They contained an estimated 160,000 Jews from all over Europe who had been forcibly relocated there from their homelands.
On March 13, 1943, German troops transported approximately 20,000 Jews from Kraków to the Plaszow forced labor camp outside of town. A month later, on April 19, 1943, Nazis liquidated the remaining ghetto.
Wieliczka Salt Mine
Once a privately owned mine run by monks during medieval times, Wieliczka has since become one of Poland's leading tourist attractions.
Since it opened to tourists in 1878, more than 30 million visitors have explored Wieliczka's elaborate underground chambers—many carved out between 1270 and 1300—which now include restaurants and museums.
Kraków Old Town
Kraków's Old Town is one of Poland's best-preserved historic districts. Located just north of the Vistula River, it features a wide array of architectural styles that reflect centuries of city development.
There are nearly 2,000 historical buildings in Kraków Old Town; among them are St. Mary's Basilica (Kościół Mariacki), Cloth Hall (Sukiennice), and St. Anne's Church (Kórólowa Annapolis).
Oskar Schindler's Enamel Factory
Oskar Schindler is famous for saving hundreds of Polish Jews from certain death at Nazi hands.
He built an enamel factory in Kraków and employed 1,200 workers whom he saved from deportation to concentration camps.
However, only about 800 survived because they worked hard enough to earn extra food rations.
What is the cost of a luxury Trip To Poland?
Here is a breakdown of the typical costs of a luxury trip to Poland.
Flights: Flights to Poland from the US can range in price from $600-$1,200, depending on the airport and time of year.
Hotels: Luxury hotels in Poland start at around $200 per night but can go up to $500 per night for 5-star accommodations.
Food and drink: A meal at a nice restaurant in Poland will cost around $30 per person, while a pint of beer or glass of wine will set you back about $5.
Tips on saving money while traveling around Poland
A couple can fly into Warsaw for as little as $400, but if you are traveling to smaller cities like Poznan, Wroclaw, or Gdansk, expect that number to be even lower.
Once in Poland, your biggest expenses will likely be lodging and food. Hostels in larger cities run $10-20 USD per night, while hotels are around USD 50 per night.