Are you dreaming of a tropical getaway to Atlantis but worried about the cost? Fear not, because we've got you covered with 7 insanely cheap Atlantis vacation ideas that will have you sipping cocktails on the beach in no time.
From budget-friendly accommodations to free activities and attractions, these tips and tricks will help you make the most of your Atlantis vacation without breaking the bank. So grab your sunscreen and get ready to unleash some serious fun on a shoestring budget!
Why Atlantis is the Ultimate Vacation Destination?
Are you dreaming of a vacation in paradise without breaking the bank? Look no further than Atlantis, the world-renowned resort destination on Paradise Island in the Bahamas.
With its stunning beaches, crystal-clear waters, and endless activities for all ages, Atlantis is an ideal place to unleash your fun side. And the best part? It is easy to do without spending much money,
Here are some insanely cheap Atlantis vacation ideas to help you make the most of your time on this tropical island paradise:
Hit the beach: You will find Atlantis beaches, the most beautiful ones worldwide. You can enjoy any activity there free of cost! Whatever you want to do, like spending days lounging under a sunny umbrella or swimming in the turquoise water.
Shop like a local: Explore Nassau's vibrant markets and find unique souvenirs like handcrafted jewelry, straw bags, and conch shells at bargain prices.
Explore the Island: Free Activities and Tours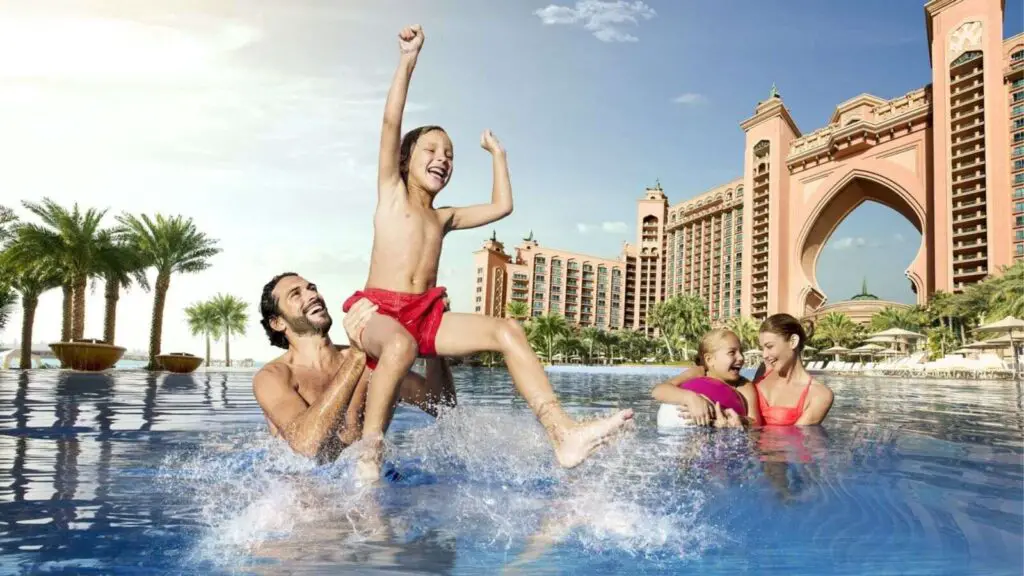 Start your journey at the Arawak Cay Fish Fry, a popular spot for seafood and local cuisine. Head over to Clifton Heritage National Park, where you can hike trails through mangroves and observe rare bird species.
For beach lovers, Cabbage Beach is a must-see with its crystal-clear waters and white sand. Take a stroll through the Marina Village for shopping and entertainment, or visit Dolphin Cay for an up-close encounter with dolphins and sea lions.
Don't forget about historic landmarks like Fort Fincastle or The Queen's Staircase, which offer insight into the island's rich history.
Get Wet: Affordable Water Activities
Do you want to beat seasonal heat in an affordable way? Why not try some water activities? You can choose from different options without putting a dent in your pocket. Everyone can enjoy it here in a budget-friendly way.
For example, family adventure with kids can have a lot of things to do free of cost. Atlantic vocations authority has covered everything for the ease of people.
Kayaking is the best choice for people who love to visit outdoor places and want to do yoga, exercise, and meditations in the natural environment. Here, you will find different lakes and park locations offering kayak rental properties for tourists at cheap prices.
If you're feeling more adventurous, try white water rafting or tubing down a river – just make sure to research your options beforehand and choose a reputable company for safety reasons.
If you want to spend your vocational time in a leisurely way, you can join a community center and local pool service center.  
Eat Cheap: Best Budget-Friendly Eats
People spending time on vacations can easily sweep their excitement a little more than what they have already planned. The Atlantis Vacation spot is known for its luxurious dining options, but there are also plenty of great budget-friendly eats available.
One option is Anthony's Caribbean Grill, which offers flavorful dishes like jerk chicken and seafood platters at reasonable prices. Another favorite among locals and tourists alike is Café Matisse, which serves up delicious Italian fare at affordable prices.
And for those who crave something sweet, head over to The Dips & Chips Co. for some mouth-watering ice cream treats.
Here, you can find food of every variety, no matter what type of taste buds you are. You can do some research to find discounts and deals on food restaurants. Ask the local community for more affordable options.
Stay Within Budget: Accommodations Options
One option is to book your stay at the Comfort Suites Paradise Island. This hotel offers guests access to all of the amenities and attractions of Atlantis while providing comfortable and affordable accommodations.
Another option is the Warwick Paradise Island Bahamas – All Inclusive Adults Only resort. This adults-only property has an all-inclusive meal plan and is located just steps away from beautiful beaches and local attractions.
Whatever you select for your next cheap Atlantic vacation package, you must do some homework and deals on travel blogs to find the best option.
 With a little bit of planning, you can have a cheap Atlantis vacation without sacrificing comfort or quality accommodations.
Shop Smart: Souvenirs and Gifts for Less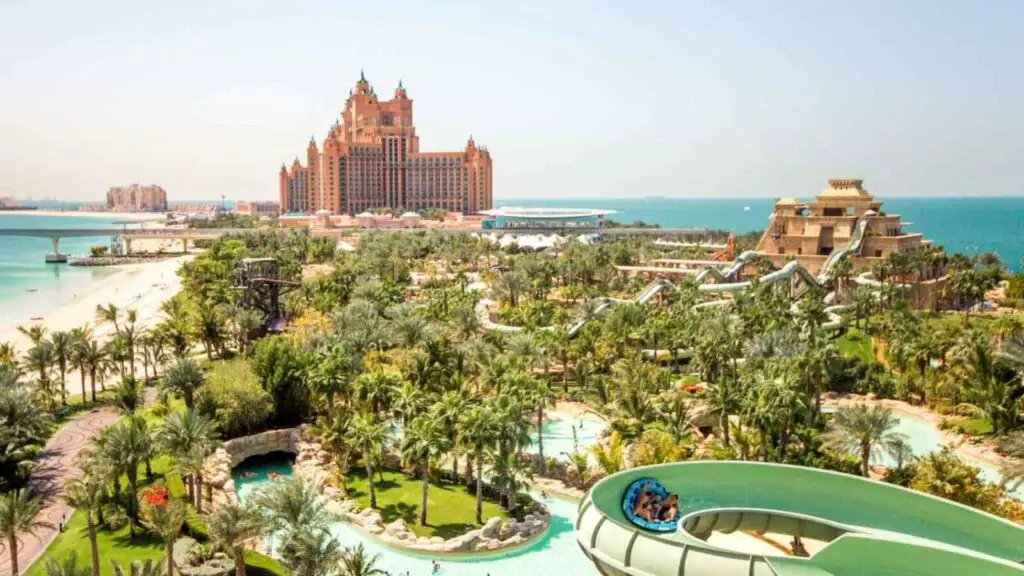 One great option is to visit local markets and shops outside of the resort area. These places often offer unique items at lower prices than you'll find in the more touristy spots. It also gives you a way how to mix with the local community and understand their cultural differences.
Another tip is to keep an eye out for sales and discounts. Many stores within Atlantis offer special deals throughout the year, especially during off-season periods. Keep your eyes peeled for signs advertising sales, or ask store employees if there are any current promotions available.
Conclusion: Have Fun Without Breaking the Bank
It is the best option for those who want a fun-loving and cheap vocational spot. Look no further than Atlantis!
When you think about Atlantic vacation, it seems very expensive. However, I have shared many budget-friendly ways to enjoy the beauty of this place in a cheap travel package.
Firstly, consider visiting during the off-season or shoulder season when prices are lower. Keep an eye out for package deals that offer discounts on accommodations, meals, and activities.
Additionally, take advantage of free or low-cost activities such as visiting the beach or exploring local markets.
Another the best way to save money on Atlantic vocational spot is to bring your own drinks and food. You can pack some ready-made food options with your own travel stove. 
Otherwise, you can go for other local dining choices, including food trucks and eating at local eateries at the resort or village side.