Welcome fellow travelers! Are you ready to explore the breathtaking beauty and rich culture of Austria? This fascinating country offers stunning alpine scenery, world-class museums, and delicious cuisine.
But before you pack your bags and start your adventure, we've compiled a list of things to do and don'ts in Austria to make sure your trip is memorable.
From respecting local customs to trying new foods, we give you insider tips for discovering the best of Austria.
So grab a coffee (or a glass of wine) and let's dive into our must-have Austria travel tips!
Introduction
Austria is a landlocked country in Central Europe with a rich cultural heritage and beautiful landscapes. The Alps dominate the landscape, so outdoor activities are popular with tourists.
Skiing and snowboarding are common pastimes in the winter, while hiking and mountain biking are more common in the summer.
Vienna, the capital of Austria, is one of the country's most popular tourist destinations.
It is home to many historical monuments, museums, and other attractions. Salzburg, Innsbruck, and Graz are other popular destinations.
When traveling to Austria, there are a few things to keep in mind to have a memorable trip.
First, make sure you have the right clothes for the season you are visiting.
Second, learn a few key German phrases before you go – although English is widely spoken in Austria, it's always appreciated when tourists make an effort to speak the local language.
Finally, be sure to try traditional Austrian cuisine – Schnitzel and Apfelstrudel are two must-try dishes! Below is a list of do's and don'ts for Austria.
Dos for Austria Travel
Do your research – learn about Austrian culture and customs before you go. This will help you avoid any possible misunderstandings and get the most out of your trip.
Dress appropriately – Austrians are known to be stylish, so be sure to dress appropriately. If you don't know what to wear, don't settle for the shape.
Punctuality – Austrian's value punctuality and being late for an appointment or engagement is considered rude. Make sure you allow enough time to reach your destination.
Be respectful – In Austria, respect local customs and traditions. For example, take off your shoes when entering someone's home and avoid discussing sensitive topics (politics, religion, etc.) in public.
Learn some German – Although English is widely spoken in Austria, learning a few basic German phrases will go a long way in expressing your appreciation for the local language and culture.
Do your research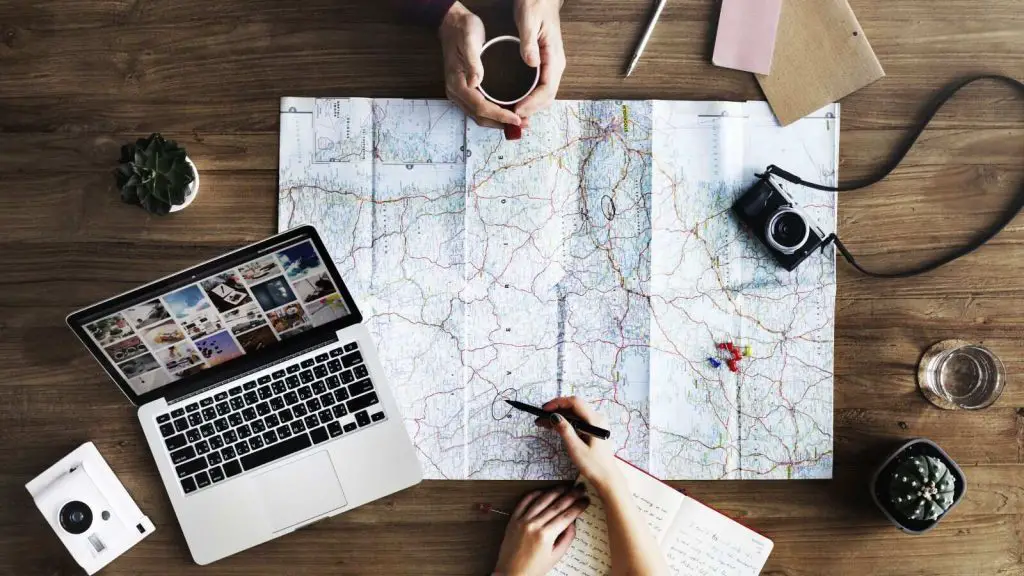 Before traveling to Austria, it is important to do your research and learn more about the country and its customs. This will help you avoid potential cultural misunderstandings and get the most out of your trip. Please keep this in mind:
Austria is a country rich in history and culture. Take the time to learn about its culture before you go.
Certain rules of etiquette apply when visiting Austria. For example, it is considered bad manners to speak loudly in a public place.
From the Alps to the cityscapes of Vienna, Austrian landscapes are varied. Make sure you know what type of environment you will be in so you can pack appropriately.
Austria is known for its high quality of life. Prepare for higher prices, especially for food and accommodation.
Enjoy local festivals and events
Austria is a landlocked country in Central Europe with a rich culture and a long history. The country is known for its winter sports, picturesque mountain villages, and breathtaking alpine landscapes.
In recent years, Austria has also become an increasingly popular destination for wine lovers, food lovers, and outdoor sports enthusiasts.
There are many reasons to visit Austria, but one of the best is to enjoy local festivals and events. From world-famous music festivals to traditional folk celebrations, there is something for everyone in Austria.
Here is a small selection of the many festivals and events you can enjoy during your trip:
The Salzburg Festival is one of the most prestigious music festivals in the world. Held annually in late July and early August, the festival features opera, classical music concerts, and theater performances.
Wiener Wiesn is Vienna's version of Oktoberfest.
Held in September, this annual event features traditional German food and drink, live music, and carnival rides.
For a taste of traditional Austrian culture, head to the Alpine town of Zell See for the Zeller Kirchtag festival. This centuries-old event features folk dances, music, and artisans selling their wares. It takes place every September.
No matter what time of year you visit Austria, there is bound to be a festival or event that will captivate you. So feel free to add local food.
Taste the local food
One of the best things you can do when traveling in Austria is to taste the local food. However, there are a few things to keep in mind when doing this.
First, be adventurous, and don't be afraid to try new things. The local cuisine is full of unique flavors and dishes that you may not be familiar with, but that's part of the fun!
Second, be sure to ask your server for recommendations. They know the menu well and can help you find something you like.
Third, remember that Austrian cuisine is generally very rich and filling, so come hungry!
Finally, don't forget to enjoy a glass (or two) of Austrian wine with your meal – it's one of the best in the world!
Exploring nature and the outdoors
Few places in the world are as picturesque as Austria. From snow-capped mountains to rolling hills and pristine lakes, Austria is a nature lover's paradise.
With so many outdoor activities to choose from, you'll never be bored.
Whether you want to hike, cycle, or ski, Austria has what you need. In summer you can bathe in one of the many lakes or swim in the Danube. In winter, head to one of Austria's world-class ski resorts to ski.
Whatever time of year you visit, be sure to explore Austria's great outdoors. It's an experience you won't soon forget.
Consider staying in a hotel or hostel
Consider staying in a hotel or hostel when traveling to Austria. This hotel offers travelers a unique opportunity to experience traditional Austrian culture and hospitality.
Hostels in Austria are often family-run and offer guests a more personal experience than hotels. Bed and breakfasts are generally smaller than hotels and provide travelers with a comfortable place to stay.
Both options usually include breakfast and other amenities, such as Wi-Fi access and laundry facilities.
Austria Travel Tips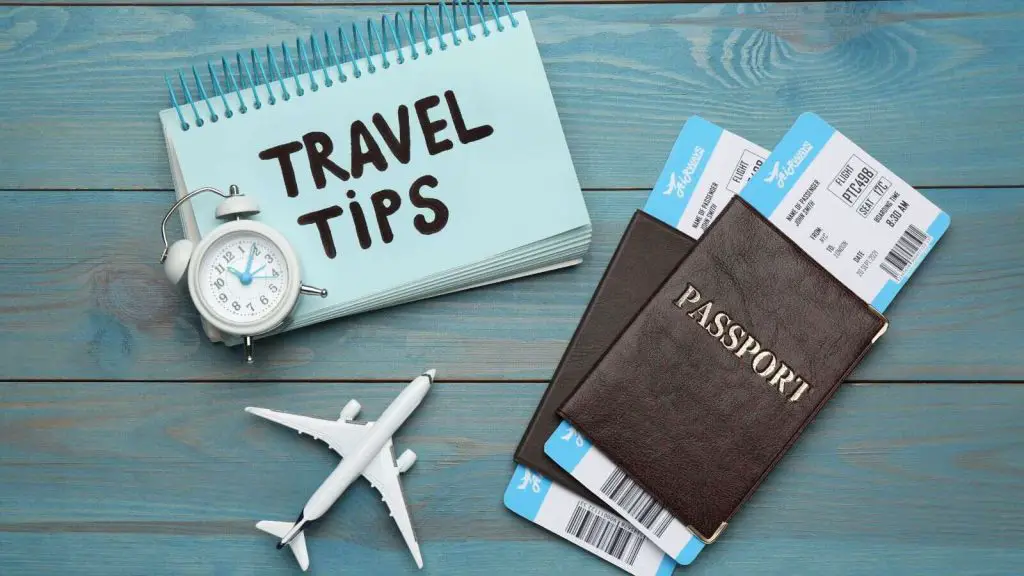 There are a few etiquette tips to keep in mind when traveling to Austria. Here are some things to avoid while in the country:
Don't be late. Austrian's value punctuality and being late is considered rude.
Don't skip breakfast. In Austria, breakfast is usually a large meal designed to fuel you for the day ahead.
Do not smoke in public places. Smoking is prohibited in all indoor public places, including restaurants and bars.
Don't throw it away. Proper waste disposal is important and not littering is considered good manners in Austria.
Don't forget to tip. Tipping is optional but appreciated, especially in restaurants and cafes.
Don't forget travel insurance
Travel insurance is essential when planning a trip to Austria. Not only does this protect you from unforeseen medical expenses, but it also covers you in the event of lost or stolen luggage, trip cancellation, etc.
Be sure to purchase travel insurance before your trip so you can relax, enjoy your time in Austria, and be worry-free.
Don't forget to review the language
When traveling to Austria, it is important to review the language. German is the official language in Austria, so it helps to know a few key phrases before you travel. Here are some basics to get you started:
Hello – GutenTag
Goodbye – Auf Wiedersehen
Please – Bitte
Thank you – Danke schön
Yes – Ja
No – Nein
Don't worry if your german is not fluent. However, making an effort to speak the local language will go a long way and show your appreciation for Austrian culture.