With spring in the air, there's no better way to celebrate than with a short Easter break from Krakow! With so many charming towns and scenic landscapes just around the corner, the possibilities for day trips are endless.
Whether you're looking for a historic castle or stunning mountain views, we've rounded up our top 10 best day trips from Krakow in 2023.
So pack your bags, grab your camera, and get ready to explore some of the most beautiful destinations in Poland during this holiday period!
Introduction
Easter is coming, and if you are looking for something to do during this long weekend, why not take a day trip from Krakow?
There are plenty of places to visit within a few hour's drive of the city, so you're sure to find something to suit your tastes. Here are our top picks for the best Easter trips from Krakow.
Zakopane: Historic City in the Tatra Mountains
Zakopane is one of Poland's most popular tourist destinations. This small Tatra town is full of historical charm. Tourists can explore the old town filled with traditional architecture or enjoy the natural beauty of the mountains.
From hiking and skiing to shopping and dining, there are plenty of activities to keep visitors busy.
Auschwitz-Birkenau: Concentration Camp Tour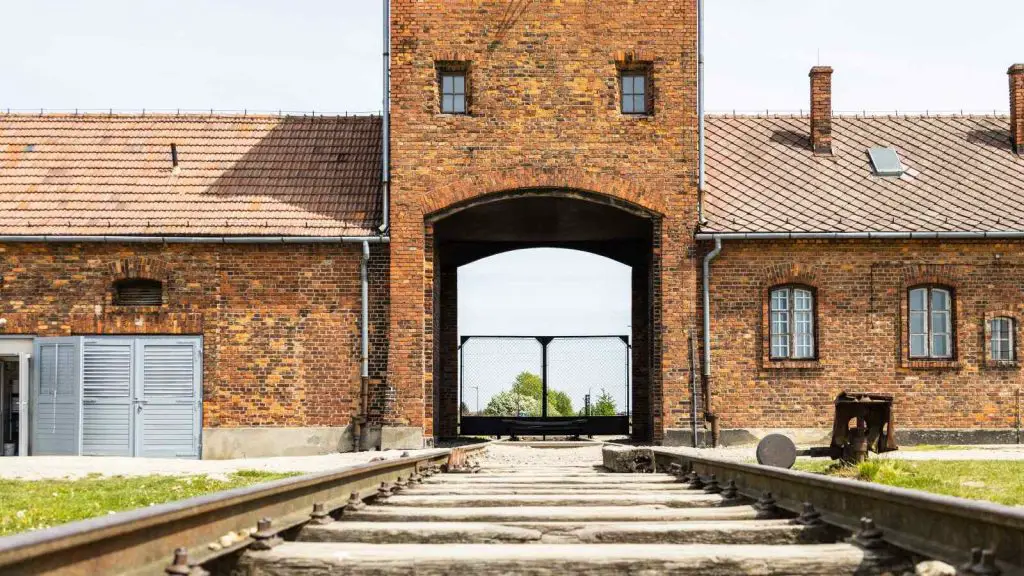 Auschwitz-Birkenau was one of the most famous concentration camps of World War II.
Located in southern Poland, Auschwitz was originally three different concentration camps, Auschwitz I, Auschwitz II (Birkenau), and Auschwitz III (Monowitz).
Birkenau is the largest of the three concentration camps and is where most people go when they come to Auschwitz. A bus is the best way to get from Krakow to Auschwitz.
There are several different companies that offer tours, but we recommend using one that includes a guide. Auschwitz tour guides are very knowledgeable and can answer any questions you may have.
Once at the camp, you must go through security. It can be a process, so be sure to give yourself plenty of time. Once you clear security, you can explore the museum and grounds at your own pace.
Be sure to give your full attention – it's easy to get overwhelmed by the magnitude of what's going on here.
Wadowice: Birthplace of Pope John Paul II
Wadowice, about an hour southwest of Krakow, is the birthplace of Pope John Paul II. The city has a population of just over 20,000 and is a popular excursion destination for those interested in the life of the late pope.
The main attraction in Wadowice is the Museum of Pope John Paul II, located in the house where he was born. The museum tells the story of his life, from his childhood in Wadowice to his time as pope.
Visitors can view items such as furniture from their homes, personal items, and photographs.
Besides the Pope John Paul II Museum, Wadowice has a lot to offer. It includes the Saint-Jean church. Mary (where Pope John Paul II was baptized), the Market Square (with its beautiful fountain), and the Wadowice Historical Museum.
Ojcow National Park: Breathtaking beauty
Ojcow National Park is one of the best day trips from Krakow for those who love beautiful scenery.
The park is located on the outskirts of Krakow and is easily accessible by public transport. Once inside the park, you can explore the many hiking trails, admire the dramatic limestone cliffs, and enjoy breathtaking views of the valley below.
If you are lucky, you may even spot wild animals such as deer or wild boar.
Czestochowa: Site of the Jasna Mountain Monastery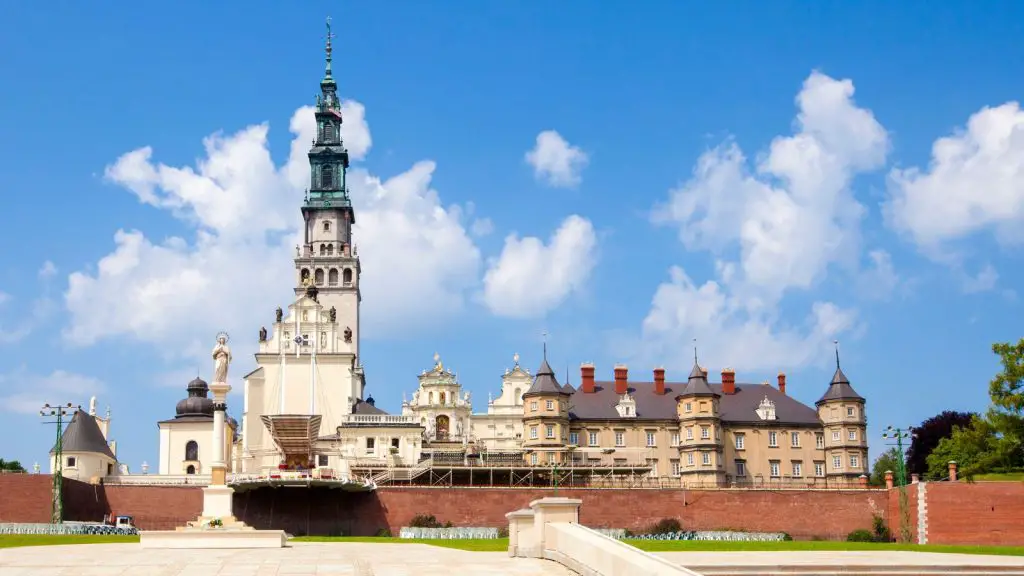 Czestochowa is home to the Jasna Mountain Monastery, one of the most important places of pilgrimage in Poland. The monastery was founded in 1382 by the monk Pauline and housed the miraculous painting of the Black Madonna.
Every year, millions of pilgrims travel to Jasna Góra to visit the Black Madonna and pray for her mediation.
If you are looking for a spiritual Easter break, then Czestochowa is the place to be. The city also has many other historical and cultural attractions, making it ideal for a day trip from Krakow.
Krakow Salt Mine: Underground Adventure
The Krakow Salt Mine, also known as the Wieliczka Salt Mine, is one of Krakow's most popular tourist attractions.
The mine is located a few kilometers from the city center and is a great place to explore and learn about the history of salt mining in Poland.
A mine tour takes you through a series of tunnels and chambers, some of which are decorated with salt sculptures. You will also see the famous Salt Cathedral, a small church carved out of salt rock.
This tour is a great way to learn about the history and science of salt mining, and it's a lot of fun too!
Bochnia Salt
Bochnia is a small town about an hour's drive from Krakow. It is famous for its salt mines in operation since the 13th century.
Today the mines are open to the public and offer tours that take you underground to see the tunnels and caves where salt was once mined.
You can also learn about the history of the mines and how they played a role in the development of Bochnia.