Are you planning a trip to Granada and want to visit the magnificent Alhambra? If so, getting tickets can be a daunting task. But don't be afraid!
In this step-by-step guide, we'll walk you through buying Alhambra tickets in Granada to one of Spain's finest monuments.
From browsing the official website to discovering the different types of tickets available, we've got you covered.
So pack your bags and get ready for an unforgettable historical and architectural tour of the jewel in Granada's crown, the Alhambra.
Introduction to the Alhambra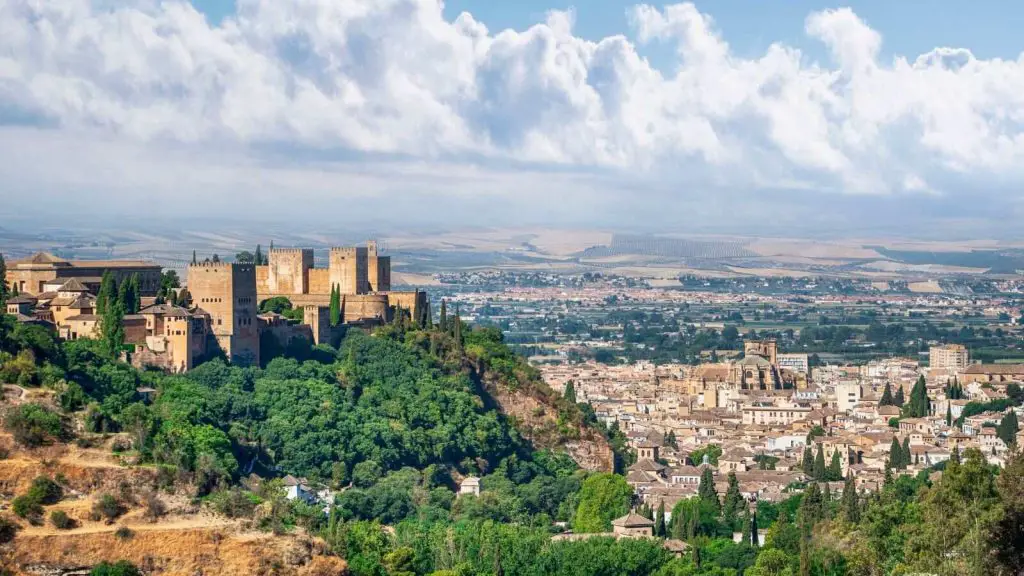 The Alhambra is a Moorish castle and palace in Granada, Andalusia, Spain. It is one of the most famous buildings in the world and a UNESCO World Heritage Site.
The Alhambra was originally built as a fortress in 889 AD but was later transformed into a royal palace by Sultan Yusuf I of Granada.
The Alhambra is known for its architecture which combines Islamic, Moorish and Christian elements.
The palace complex consists of four main parts:
The Alcazaba (fortress), the Palacios Nazaries (royal residence), the Generalife (summer residence of the sultan) and the Palace of Charles V (built by the Holy Roman Emperor Charles V).
If you plan to visit the Alhambra, be sure to buy your tickets in advance! Tickets can be purchased online or at ticket offices in Granada.
Read on for step-by-step instructions on how to buy Alhambra tickets in Granada.
A step-by-step guide to buying tickets
If you are planning a trip to Spain to visit the Alhambra in Granada, you may be wondering how to buy tickets.
Here is a step-by-step guide to help you:
Decide when to visit Alhambra. Tickets are released 90 days in advance, so plan accordingly.
Visit the official website (alhambradegranada.org) and create an account. This will allow you to purchase tickets and track your order.
Select the tickets you wish to purchase. There are different types of tickets available depending on which parts of the Alhambra you wish to visit. Choose carefully!
Enter your payment information and complete the transaction. Once your purchase is complete, you will receive a confirmation email.
Print your tickets or save them on your phone so you can present them at the entrance. That's it – you're ready to visit one of Spain's most iconic landmarks!
Types of tickets available and prices
The Alhambra in Granada has a variety of tickets for sale to suit different budgets and schedules. Below we have outlined the types of tickets available and their prices so you can plan your visit accordingly.
General Admission: This is the most basic type of ticket and gives you access to all general areas of the Alhambra complex. Prices start at €15 for adults and €7.50 for children aged 6-16.
Night Entry: If you want to experience the Alhambra in a more atmospheric setting, consider purchasing a night entry ticket. Prices start at €22 for adults and €11 for children aged 6-16.
Guided Tours: For those who want a complete experience, guided tours are available, including access to all public areas as well as special areas not normally open to the public.
Prices start at €30 for adults and €15 for children aged 6-16.
Tips for Buying Alhambra Tickets
If you're looking to buy Alhambra tickets in Granada, Spain, here are some tips to keep in mind. The first is that tickets go on sale three months before the date you want to visit, so it's important to plan ahead.
Tickets can be purchased online or over the phone, but please note that there are a limited number of tickets each day, so it's best to buy them as early as possible.
There are also different types of tickets on sale:
If you just want to visit Alhambra's most popular attraction, the Nasrid Palaces, you can buy a ticket for that. However, keep in mind that this does not include access to other on-site attractions.
There is also a general admission ticket, which grants access to all of the Alhambra attractions but is more expensive and usually sells out quickly.
Finally, remember that there is a dress code when visiting the Nasrid Palaces. Specifically, shoulders and knees should be covered out of respect for Islamic traditions.
If you arrive undressed, you will be refused entry even if you have a ticket.
Alternatives to buying through the official website
There are several ways to buy tickets outside of the official website. You can buy tickets at the box office near the entrance to the Alhambra, open daily from 08:30 to 20:00.
Tickets are also available from designated travel agencies in Granada. If you're looking for a last-minute option, you can try your luck at one of the ticket sellers near the Alhambra gates.
However, be aware that there is often a steep markup on these tickets.
Where can I buy Alhambra tickets?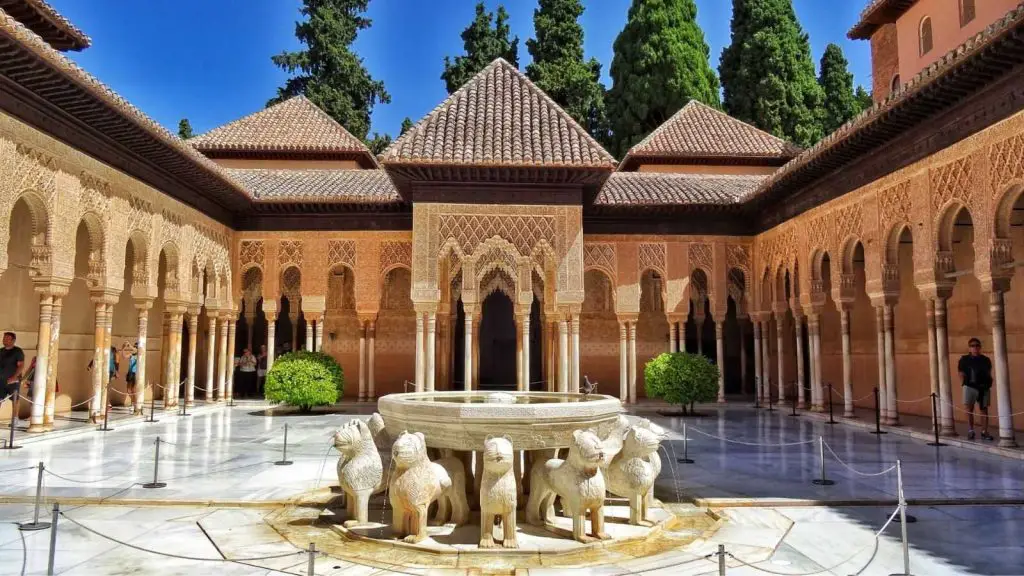 There are several other ways to buy Alhambra tickets in Granada. You can buy tickets on the official website of the Alhambra, at selected travel agencies or at the ticket office on the day of your visit (if they are still available).
If you wish to purchase tickets beyond the step-by-step guide described in this blog post, please keep the following in mind:
The official Alhambra website is the best place to purchase tickets if you specify a date and time in mind. Visit. Tickets go on sale 90 days in advance, so plan ahead!
If you are flexible with dates and times, or if tickets are sold out for your preferred date and time, you can try to purchase tickets through a travel agency. Before buying anything, be sure to do your research and make sure the agency is reputable.
Finally, if all else fails, you can try your luck at the box office the day you visit. However, keep in mind that this is a gamble, as tickets usually sell out in advance.
Conclusion
The Alhambra in Granada is a must. With our step-by-step instructions on how to get your tickets, you can ensure you experience the breathtaking beauty and rich history of the Alhambra with ease.
So what are you waiting for – book your tickets today before it all sells out!