For many, the open road is an irresistible allure. A chance to leave the mundane behind and explore new and exciting places. For some, the open road is a chance to see the world; for others, it's an opportunity to reconnect with nature. Let's have a 3 week road trip across America.
When most people think of taking a road trip across America, they think of driving for hours on end, day after day. But for some, the appeal is in the Journey itself.
For three weeks in May and June this year, four friends and I drove 11,000 miles across America. We decided to take a tour on the "American Adventure."
Our goal was to visit as many national parks and landmarks. We would like to meet new friends and experiencing different cultures.
We started our trip in Los Angeles and made our way east. We stopped in Joshua Tree National Park. We continued our trip to the following places. 
Grand Canyon
Zion National Park,
Bryce Canyon National Park
Arches National Park
Yellowstone National Park
Glacier National Park.
The freedom to go where you want, when you want, is a powerful lure. It is great spirit that has inspired artists, musicians, and writers for centuries. Let's get on a fun-filled 3 week road trip across America.
Why did we Decide to go on an Old Fashion Road Trip?
I am a simple girl and love all things laid back; these road trips are that. You see so much more than driving down a highway. And it is an amazing experience passing by everything with an old-fashioned road trip.
We got off at every exit we gave and asked ourselves what caught our eye. We had a plan to follow but went completely different places. Because many things on driving route had caught our attention.
Planning: How to go about Planning a Cross-Country Road Trip
A road trip across America is an adventure of a lifetime. Here are some tips on how to plan your trip:
Decide where you want to go. Do you want to see the big cities on the East Coast, the national parks out West, or everything between?
Map out your route. Once you know where you're going, plot out the best way to get there. Remember to consider rest stops, gas stations, and hotels.
Pack light. You'll spend a lot of time in your car, so make sure you're comfortable. Bring snacks, drinks for the road, and essentails for road driving. You also need plenty of changes of clothes in case of weather changes or accidents.
Bring a camera. You'll want to document your trip, so pack extra memory cards and batteries for your camera.
Make a playlist. Music is the perfect companion for any road trip, so make sure you have your favorite C.D.s handy
Drive safe. Â Don't forget to buckle up, obey all speed limits and signs, and never drive while you're distracted.
Have a backup plan.
Wildlife Vacations in the USA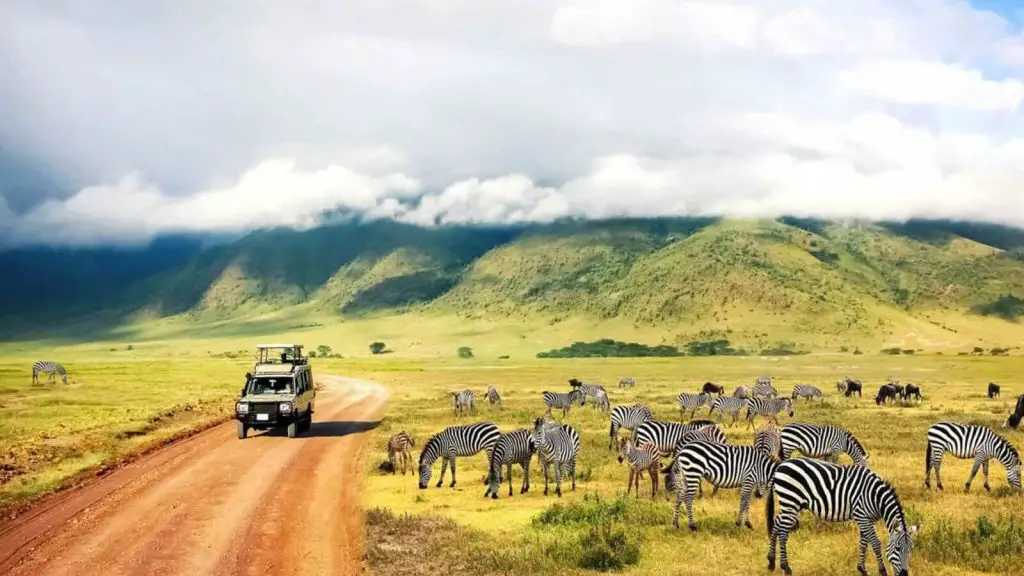 People picture driving through desert landscapes and small towns while planning road trip. But, many hidden gems in the USA are perfect for wildlife vacations in the USA. 
You will find plant and animal life in abundant in every corner of the country. You will come across all these things in the Pacific Northwest forests and wet lands of Florida.
Here is a suggested USA itinerary for a three-week road trip. It will take you to some of the best wildlife hotspots in America:
Week 1:
Start your Journey in Seattle, Washington. And you can drive south along the coast towards Oregon. You next stop will be at Olympic National Park.
Here you can see temperate rainforest and other animals like deer, eagles, and bears. Continue your route to the California. There, you can visit Redwood National Park to marvel at the giant redwoods.
Week 2:
Head back to San Francisco, California, and make your way to the Rocky Mountains in Colorado. Go white water rafting in the Royal Gorge and see some of the most spectacular scenery in North America.
Week 3:
Continue your road trip to Colorado and go up to the Black Hills of Wyoming. See the stunning landscape of the Badlands and pay a visit to Wind Cave National Park.
How we Prepared our Car for the Trip
There's nothing like driving across America to make you feel like young and energatic. You're going on an old-fashion road trip, and we prepared our car for it.
We purchased a new American flag to hang on our back window. And kept a list of stops we wanted to make, along with directions for getting there on our dash.
As things were new, we had no problems finding our way around or seeing what interested us.
Packing: What to Pack for a 3 Week Road Trip
A road trip across America is the perfect way to see everything this great country offers. There is so much to explore from stunning landscapes to vibrant cities.
When packing for a road trip, it is important to pack smart. Here are a few tips on what to pack for a three week road trip across America:
A good map is essential for any road trip. Make sure you have a detailed map of the route you plan on taking. It will help you stay on track and avoid getting lost.
Pack comfortable clothing in layering format. The weather can vary from one state to another, so it's essential to get ready for anything.
Be sure to bring along plenty of snacks and drinks for the Journey.
Finally, don't forget to pack your camera! A road trip is a perfect opportunity to take some fantastic photos.
So what should you Pack for 3 Week Road Trip Across America? 
When packing for a road trip across America, you must keep in mind the weather conditions. One would need to pack warm and cool weather clothing wile travelling from the East to West Coast. 
It is also essential to pack comfortable shoes as there will be a lot of walking involved in sightseeing. And finally, don't forget to bring along a map or GPS!
A road trip across America is an adventure of a lifetime. There are so many different places to see and things to do. So what should you pack for such an epic journey?
First, you'll need a good map of the United States. You can find these at most gas stations or online.
Next, you'll need to decide what kind of vehicle you'll be taking on your trip. An SUV or truck will be a better choice if you're planning on doing some off-roading.
Otherwise, a sedan or minivan will suffice.
Once you've sorted your transportation, it's time to start packing your belongings. You should bring clothes for all weather conditions. As you never know what Mother Nature will throw at you.
Road Trip Tips: Advice for Making the most out of a Road Trip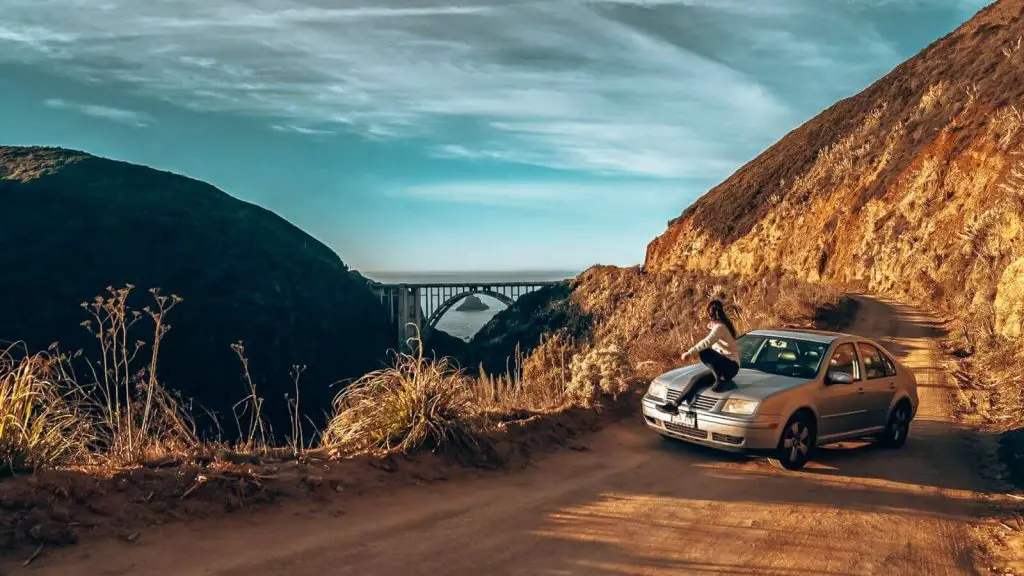 A road trip across America is the stuff of legend. For many, it's a lifelong dream to embark on self drive tours USA. And while there are plenty of ways to see this vast country.
There's nothing quite like hitting the open road for a few weeks. and taking in all the sights, sounds, and experiences that come with it.
You can enjoy USA guided tours in Washington dc and many other attractions in the USA. It would help if you planned for USA-guided tours Washington dc. 
The Journey: Recounting the Highlights of the Road Trip
May people enjoy usa road trip because they want an escape from the hustle and bustle of city life. It gives them a chance to explore America's vast open spaces.
A road trip across the country is an adventure you'll never forget. Here are a few highlights from our three-week cross-country motorcycle road trip.
We started our Journey in San Francisco. Next, we made our way east through the stunning Sierra Nevada mountains.
We rode along Route 66, stopping in small towns and taking in the historical sites along the way. We crossed the country through the heartland, enjoying the peaceful farmland scenery.
As we entered the Midwest, we were amazed by the vastness of the landscape. Rolling hills stretched as far as the eye could see, and we felt like we were indeed in the middle of nowhere.
What to do When you are Tired in your Car
When you are driving long hours, you will grow tired. When that happens, take advantage of some of these tips for keeping yourself awake. Eat a healthy meal before you begin your drive.
Then eat regular meals along your route as scheduled stops permit. It's easier to remain alert when you haven't missed meals or snacks.
What to do if you have different Sleeping Patterns in your car
Road trips are a great way to combine long periods of driving. There are also short bursts of activity, stopping, and exploring wonders of nature. But if your car has different sleeping patterns, ensure everyone gets some rest.
You may need to take turns with short naps. It is better if someone else drives or drive when you're feeling drowsy.
It is better to stop for more extended breaks at other times. Going across the USA: Like any major trip, it's best to keep well-stocked with supplies on long road trips.
What Happens when There are no Toilets Available in your Car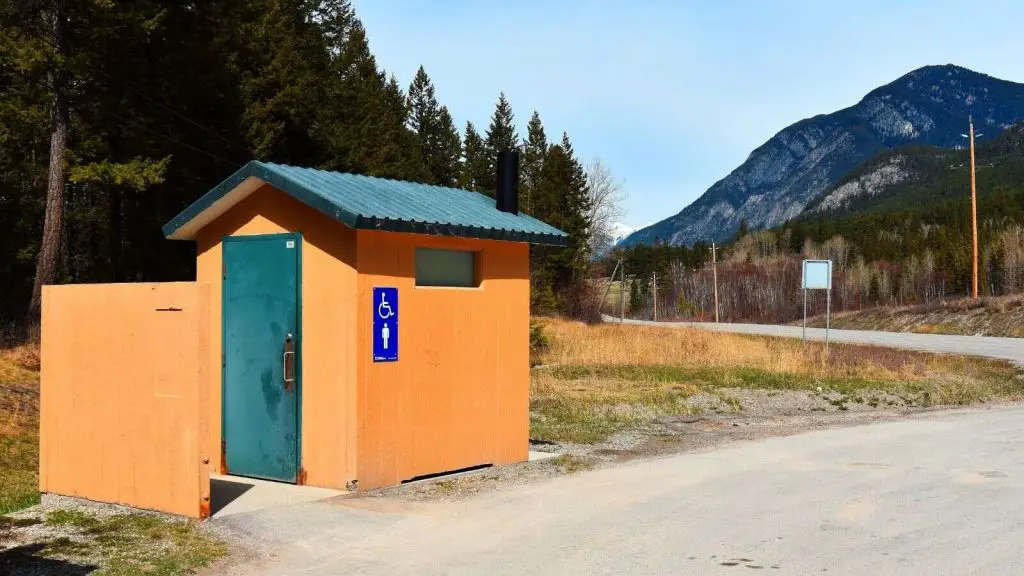 Few things can cause as much embarrassment as having to find a toilet on your road trip. If you plan, you won't have to worry about it—and neither will anyone else.
Below are helpful driving tips to know what is essential in 3 week road trip across America.
Driving Oncoming Traffic
It is legal to drive oncoming traffic when you're going where there is no road. And slow-moving vehicles make passing impossible.
Avoiding Mountains
Avoid mountains while on 3 week road trip across America. It is better to stick to back roads when traveling cross country. 
Last-minute Tips and Tricks when Driving across the USA
While 3 week road trip across America, bring snacks and water. You'll also want to keep your car in top shape by stopping at every gas station. We made our tip sheet for car care to keep your fuel efficiency up.
Road tripping is a fun experience, but take regular breaks and let your mind wander. Take pictures of old-fashioned road trip uses along the way. You can write down your thoughts about what you're seeing.
In conclusion, 3 week road trip across America is an adventure of a lifetime. It is a great way to see the country and experience different cultures.
There are many things to see and do, which is a great way to bond with friends or family. If you are planning a road trip, plan and allow plenty of time for sightseeing and exploring.
FAQs on 3 Week Road Trip Across America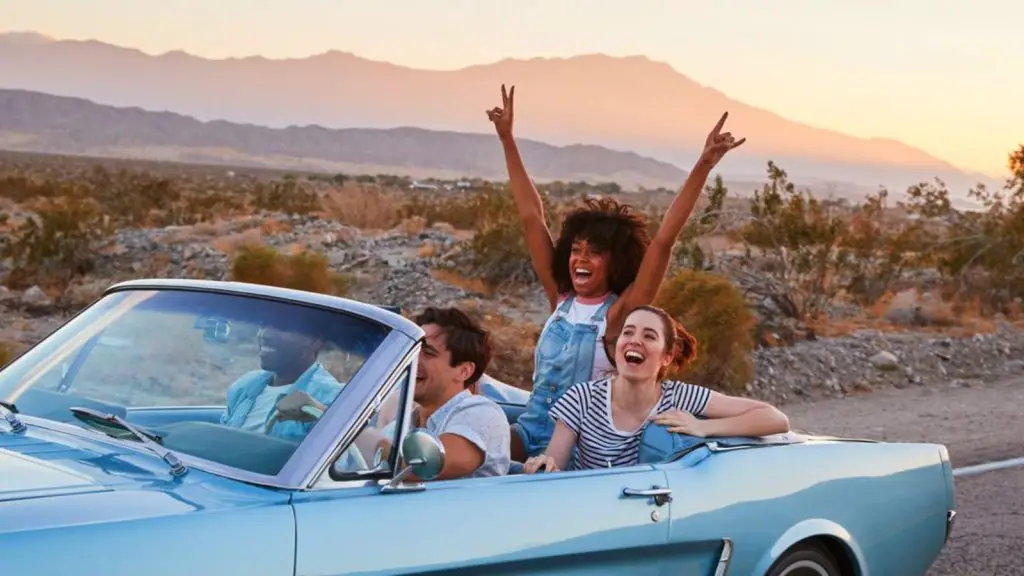 Q1. Can you make a cross-country road trip in 3 weeks?
A road trip across America is the stuff of dreams. And while it may seem like a daunting task, with careful planning, it can be done in three weeks. Here are a few tips to make your Journey as smooth as possible.
Start by mapping out your route. Decide which cities and landmarks you want to see and map out a rough idea of the order in which you'll visit them. It will help you determine how many miles you'll need to drive daily.
Next, book your accommodation in advance. You'll avoid being stuck without a place to stay by booking early.
Finally, make sure your vehicle is up for the Journey. Get a tune-up before you go, and bring all the necessary supplies, like extra oil and a spare tire.
Q2. How much does a road trip through America cost?
A road trip across America is the adventure of a lifetime. It's also a great way to see the country and visit different parts of the U.S. But how much does 3 week road trip USA cost?
The cost of a road trip depends on a few factors. It includes of how many people are going, where you're going, and how long you're staying in each place.
But in general, you can expect to spend around $50 per day per person. It includes gas, food, accommodation, and activities.
Your costs will be even lower if you plan to camp or stay in hostels. And if you're driving an R.V. or campervan, your accommodation costs will be almost nonexistent.
So if you're looking for an affordable way to see America, a road trip is the way.
Q3. How long does a road trip around the United States take?
A road trip around the United States is a great way to see the country and experience different cultures. Depending on your starting point and destination, the trip can take anywhere from 2 weeks to 3 months.
If you're starting from the East Coast. It is an ideal route down the coast to Florida, then across the Gulf Coast to New Orleans. From there, you can head up through Texas and into the Southwest.
Once you reach Albuquerque, you can either continue north through Colorado and into Wyoming or turn west towards Utah and Arizona.
Starting from the West Coast, an ideal route is up through California and Oregon. You can then head east through Idaho and Montana before reaching Wyoming. You can continue into South Dakota and Nebraska before reaching your final destination.
A road trip across America is an adventure of a lifetime. And there's no better way to experience the Deep South than by taking a tour. There are many deep south USA tours available, so choosing one that's right for you is essential.
The Civil Rights Tour of the Deep South is an excellent option. It is for those interested in a history-focused tour. This tour covers essential civil rights sites in Alabama, Mississippi, and Louisiana. And gives visitors a chance to learn about the struggle for equality in America.
If you're more interested in the region's natural beauty, visit the Deep South. This tour will take you beautiful parts of Louisiana, Mississippi, Alabama, and Florida.
On these deep south USA tours, you'll see alligators and Cypress trees. And you even visit some Gulf Coast beaches.
Q4. How do I plan a road trip across America?
A trip across America is the perfect way to see everything this country offers. There are so many different things to see and do; with some planning, you can make sure you hit all the highlights.
The first step is to decide how long you want to spend on the road. If you only have a few weeks, you'll need to be strategic about which parts of the country you want to visit.
Once you've settled on a timeframe, start mapping out your route. Decide which cities you want to stay in and what attractions you want to see along the way.
If you're unsure where to start, plenty of resources are available online. Once your route is mapped out, start booking hotels or campgrounds for each stop along the way.
Q5. What about the USA east coast itinerary for 3 weeks?
Assuming you would like a general outline for a road trip across the East Coast of America: Starting from Washington D.C., head north to Philadelphia, PA. Spend a day or two touring Independence National Historic Park and the Liberty Bell.
Then, continue north to New York City. You can enjoy the new york state road trip. You can visit the Statue of Liberty and Ellis Island and take in a Broadway show.
The recent york state road trip will take you to the land of wonders and natural beauty. Spend a day or two exploring Niagara Falls. Next you can continue west into Pennsylvania Dutch Country.
Q6. What are USA guided tours in dc?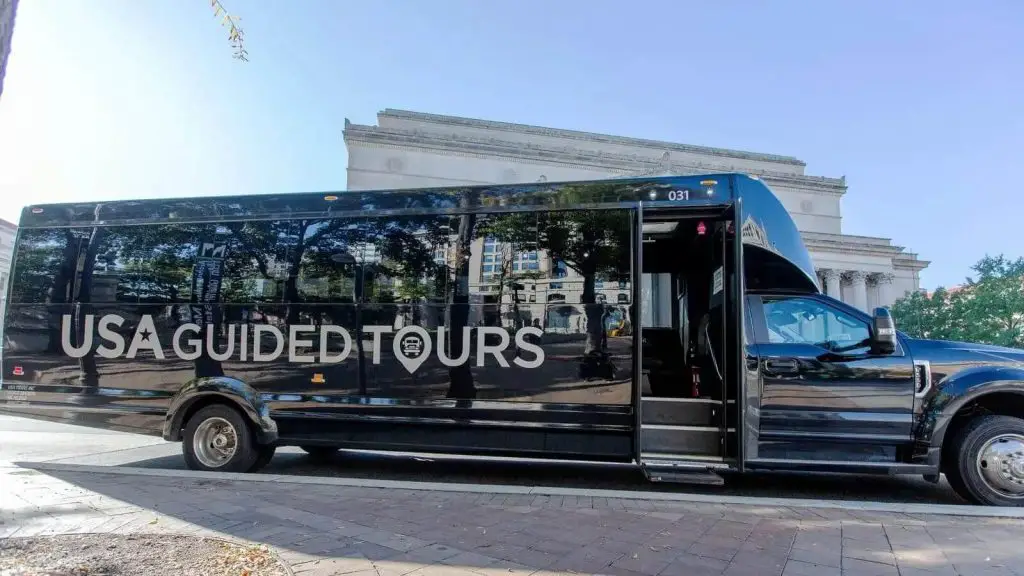 Many people take a guided tour when planning a road trip across America. USA guided tours dc can be found in all fifty states. But they are trendy in Washington D.C. USA Guided Tours DC offers various tours that allow visitors to see the city in a new and exciting way.
The most popular self drive tours USA is the three-day "Capital Highlights" tour. It takes visitors to the landmarks in Washington D.C. This tour includes stops at the White House, Capitol Hill, the Lincoln Memorial, and more.
Other popular USA-guided tours dc include the "Monuments by Moonlight" tour. It takes place at night, and the "Washington D.C. 101" tour, which is perfect for first-time visitors to the city.
Q7. What about motorcycle road trips in the USA?
Motorcycle road trips across America are becoming popular and for a good reason. There's something about the open road and the freedom of the wind in your face that can't be beaten. And what better way to see the country than from a motorcycle seat?
If you want an adventure of a lifetime or want to explore a new part of the country, a motorcycle road trip is the best. Guided tours are available in many parts of the country, or you can opt for a self-drive tour. Either way, you're sure to have an unforgettable experience.