Every summer, my family and I take a trip to Pismo Beach. It's our favorite place to go for vacation because there are so many things to do in Pismo beach with family! Whether it be playing in the sand or going on hikes, we always have an amazing time. 
The beach has such a beautiful view that you cannot help but feel relaxed when looking out at the Pacific Ocean. We love taking walks along the shoreline while listening to the sound of waves crashing against the rocks and seagulls flying high above us.
We also enjoy visiting some unique attractions near Pismo Beach, like Avila Hot Springs, Oceano Dunes State Vehicular Recreation Area, Monarch Butterfly Grove, and Hearst Castle.
These places provide plenty of opportunities for exploration that are both educational and fun for everyone involved! 
Besides sightseeing around town, another one of our favorite activities is eating seafood at local restaurants near the beachfront area. Some popular spots include Splash Cafe and Giuseppe's Cucina Italiana, which serve delicious dishes you can find nowhere else! 
My family loves every second spent exploring Pismo Beach each summer. It truly feels like a home away from home, no matter how many times we visit.
Here are the Top 5 Reasons to visit Pismo beach with family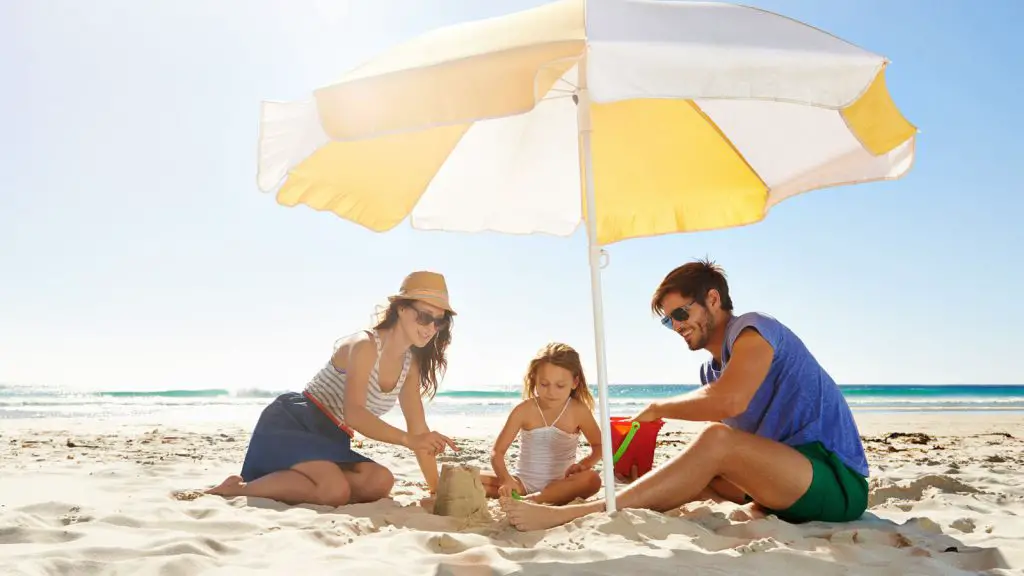 With various attractions ranging from scenic drives to shopping, wineries, and delicious seafood restaurants – there are plenty of reasons why you should consider visiting Pismo Beach with your family.
Here are our top five reasons why you should make Pismo beach your next holiday destination.
Visit the Pismo Beach Pier for a beautiful view of the ocean
Visiting the Pismo Beach Pier is a great activity for things to do in Pismo beach with family. The pier stretches out 1,400 feet over the ocean, providing an unforgettable view.
It is lined with fantastic restaurants, shops, and other attractions that will provide hours of entertainment and fun.
During the day, its picturesque beauty draws crowds of people looking to enjoy the sun, sand, and view of the majestic Pacific Ocean in all its glory!
From kite flying, kayaking around Avila Beach, or whale watching off the pier, you can find plenty of activities here.
Whether it's just a sunset walk on the beach or spending the day lounging around on the beach, Pismo Beach Pier is a great place to make unforgettable memories with friends and family alike.
Explore the Monarch Butterfly Grove and see thousands of butterflies
Visiting Monarch Butterfly Grove is a truly magical experience. As you walk around, look up and take in the view of what can only be described as an enchanting fluttering mass of thousands of dainty orange and black butterflies.
Even on overcast days, the sight is awe-inspiring, and when the sun is shining, it is truly one of nature's greatest shows.
Take time to appreciate the natural world's beauty here at the Monarch Butterfly Grove, seeing these delicate creatures dance around with grace and beauty. Enjoy!
Go wine tasting at one (or all!) of the many vineyards in the area
Exploring Pismo Beach's many vineyards is an activity perfect for any season. Spend a day with friends or family, tasting different wines, enjoying the scenery, and sipping on a cool glass of your favorite type of wine!
Whether you decide to try one vineyard or take yourself on a tour of all the vineyards in the area, you are sure to find something that will satisfy your taste buds.
Relax and take it all in a while, sharing laughs and amazing views with those you love. The wineries offer tours and tastings regardless of what experience level of wine drinking you have – everyone is welcome to come to partake in this unique opportunity!
Play on the beach – Pismo Beach is known for its wide, sandy beaches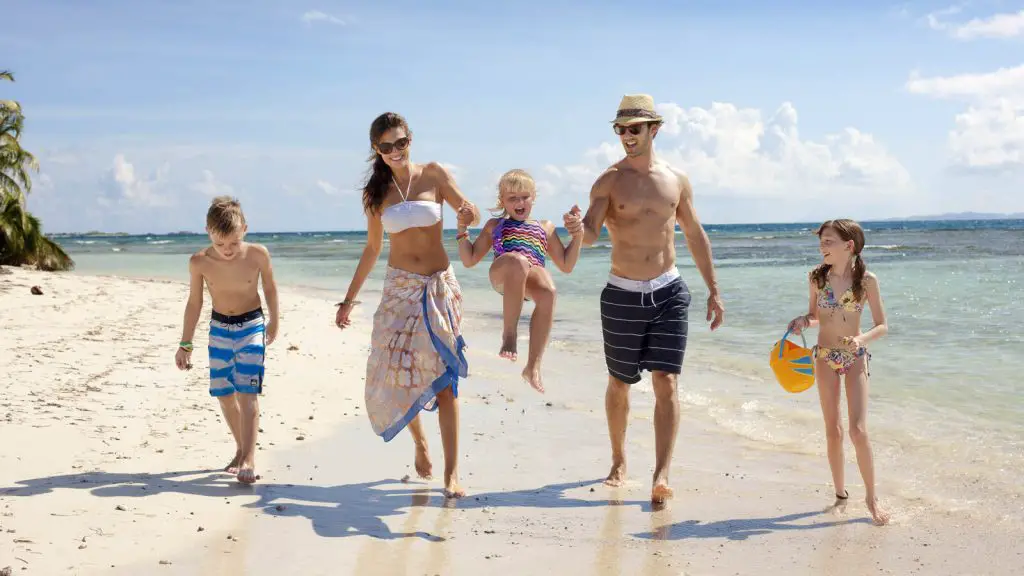 Pismo Beach is renowned for its stunning beaches, stretching along the rugged California coastline. Play on this beautiful beach is an entirely different type of experience from your typical urban park; there are no hard surfaces or curbs to be found.
The miles of golden-hued sand make Pismo Beach the perfect spot for a relaxing stroll, barefoot running, or even a beach volleyball game.
With this vast stretch of sand at your fingertips, splashing in the cool ocean waves and body surfing on rolling swells become easy activities to enjoy during your visit to Pismo Beach.
Take a walk or bike ride down South Bay Boulevard to take in all the sights and sounds
One of the best ways for families to explore all that Pismo Beach has to offer is by taking a walk or bike ride down South Bay Boulevard. This riverside road has plenty of diverse things to enjoy.
From intriguing shops and eateries to beautiful nature trails, flowers, and exquisite wildlife – this is the perfect place for both kids and adults alike.
What can kids do at Pismo Beach?
Build sandcastles 
Fly a kite 
Go fishing 
Play frisbee 
Hang out on the pier 
Bodyboard 
Surf 
Hike through Oceano Dunes State Vehicular Recreation Area 
Visit the Butterfly Grove 
Go whale watching
Is Pismo Beach safe for kids?
Pismo Beach is a great spot for kids! With its mild weather, stunning beach setting, and ample family-friendly attractions, it's an ideal destination for families.
From glassy waves perfect for surfing to bubbly tide pools filled with shorebirds to explore, the shoreline will bring hours of enjoyment.
Monitoring your children while they take part in the various activities that Pismo Beach has to offer is key to keeping them safe and having a memorable experience.
But don't worry – lifeguards are present at most of the popular beaches during the summer months, making Pismo Beach an even safer place for kids.
Why is Pismo Beach so popular?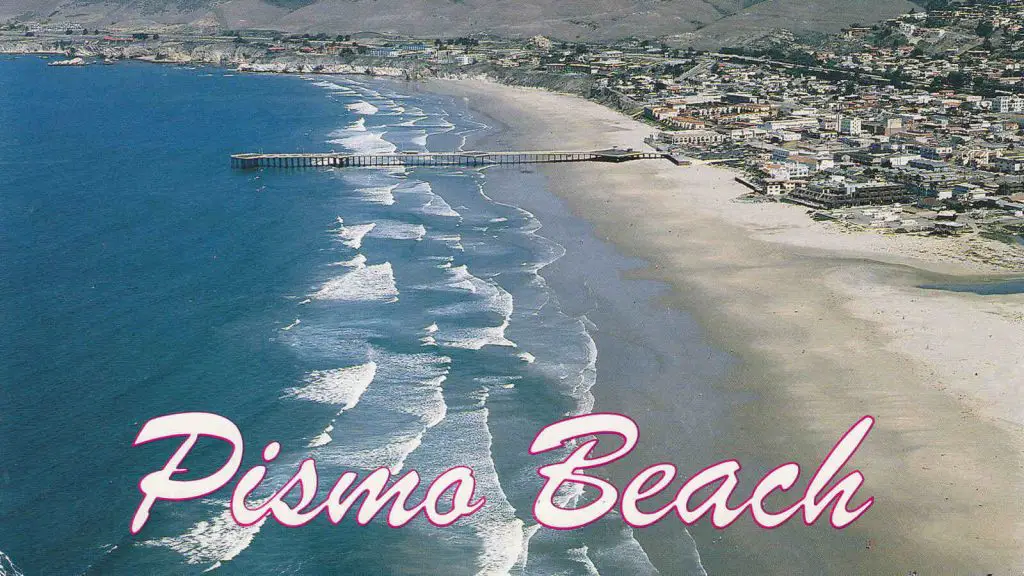 1. The weather is perfect.
Pismo Beach has an ideal climate for those who love the sun and the sand. The average temperature in Pismo Beach is a comfortable 70 degrees Fahrenheit. And, with over 300 days of sunshine per year, you're sure to get your fill of Vitamin D.
2. The beaches are beautiful.
Pismo Beach is home to some of the most beautiful beaches in California. With its wide, sandy beaches and clear blue waters, it's no wonder that Pismo Beach is such a popular destination for beach-goers.
3. There's plenty to do.
Pismo Beach is more than just a beach town. There are plenty of shops, restaurants, and activities to keep you busy during your stay. Whether you're looking to catch some waves or simply take a stroll along the pier, Pismo Beach has something for everyone.
4. It's family-friendly.
Pismo Beach is the perfect place to bring the family for a vacation. With its many kid-friendly activities and attractions, your whole family is sure to have a blast.
5. It's pet-friendly.
If you're looking for a vacation spot that's welcoming to your four-legged friend, look no further than Pismo Beach. With its many pet-friendly hotels and restaurants, Pismo Beach is the perfect place to bring your furry friend along for the trip.
6. It's romantic.
Pismo Beach is also the perfect place for a romantic getaway. Whether you're looking for a quiet spot to watch the sunset or a cozy restaurant for dinner, Pismo Beach has everything you need for a romantic escape.
7. It's affordable.
Pismo Beach is an affordable vacation destination whether you're traveling solo or with the whole family in tow. With its many budget-friendly hotels and restaurants, you can enjoy all that Pismo Beach has to offer without breaking the bank.
How do I spend a day in Pismo Beach?
 Pismo Beach is a beautiful beach town located on the central coast of California. The town is known for its stunning beaches, quaint shops, and delicious restaurants.
Start your day by exploring the town's charming downtown area. Stroll down Ocean Avenue and pop into the various shops and galleries. Be sure to stop at the Pismo Beach Pier for some stunning views of the coastline.
After exploring downtown, head to one of Pismo Beach's many beaches. The most popular beach is Pismo State Beach, which is known for its wide stretches of sand and great surfing conditions. Other popular beaches include Avila Beach and Shell Beach.
Once you've had your fill of sun and sand, grab a bite to eat at one of Pismo Beach's excellent restaurants. For a casual meal, try one of the town's many seafood shacks or burger joints. For something a bit more upscale, check out The Cracked Crab or Splash Cafe.
End your day with a sunset walk on the beach or a glass of wine at one of the town's many wine bars.