Valencia, Spain, is a vibrant city rich in history and culture. This Mediterranean gem has something for everyone, from mouth-watering paella to gorgeous beaches. Join us for a whirlwind tour of Valencia's must-sees in 2 days and discover a unique blend of old-world charm and modern glamour. Prepare for an adventure filled with delicious food, breathtaking views and unforgettable experiences!
Explore the city
Valencia is a beautiful historic city on the east coast of Spain. The city has many famous attractions, including La Lonja de la Seda (a UNESCO World Heritage Site), Valencia Cathedral, and the City of Arts and Sciences. Visitors can also explore the city's many parks, museums and restaurants.
On your first day in Valencia, explore the city's famous sights. Start at La Lonja de la Seda, a magnificent 15th-century building that once served as a silk exchange. Then head to Valencia Cathedral, one of Spain's most important Gothic buildings.
After admiring the cathedral's exterior, step inside to see its stunning interior, decorated with paintings by Goya and El Greco.
Then stroll through the City of Arts and Sciences, an impressive complex of modern buildings including an opera house, planetarium and aquarium. Finally, end your day with a stroll in one of Valencia's many parks or visit one of its museums. Whatever you do, you will surely have an unforgettable first day in Valencia!
Valencia's Must-Sees in 2 Days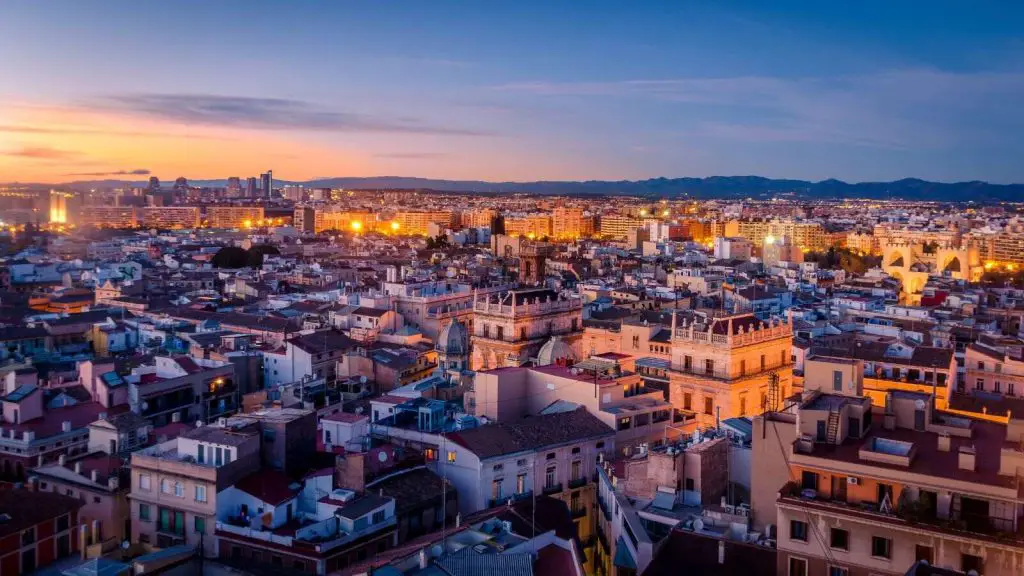 Visit the Central Market
Valencia's Central Market is one of the city's most popular tourist attractions.
Centrally located, the market is a great place to find fresh produce, meat, seafood, and other items. The market is open daily from 8 a.m. to 8 p.m. and is a great place to explore alone or in a group. Here are some things to keep in mind when visiting the Central Market:
Dress comfortably: The market can be hot, so it's best to wear light, comfortable clothing.
Bring cash: Most market vendors only accept cash. If you need to withdraw cash, there are ATMs in the market.
Negotiation: You have to negotiate with the sellers in the market. This is how they make a living, so don't be afraid to haggle for a better price.
Try New Things: Central Market is a great place to try new foods and learn about different cultures. Be adventurous and get out of your comfort zone!
Explore the Turia Gardens
Regarding Valencia's must-sees, the Turia Gardens top the list. This huge park stretches for 9 kilometres along the old bed of the Turia River, which was diverted after a catastrophic flood in 1957.
Today the gardens are an oasis in the city's heart, with many trails for walking, running and biking. , as well as playgrounds, picnic areas and even an outdoor gym.
The Turia Gardens aren't just a great place to get fresh air and exercise; they're also home to some of Valencia's most iconic landmarks. The Bioparc de Valence Zoo is in the park, as is Gulliver Park, which features a giant statue of Gulliver from "Gulliver's Travels" that children can climb on.
Other notable attractions include the magnificent City of Arts and Sciences complex and the huge Umbracle Garden Pavilion. Whether you want to explore nature or enjoy a bit of culture, visiting the Turia Gardens is a must during your visit to Valencia.
La Lonja de la Seda Tower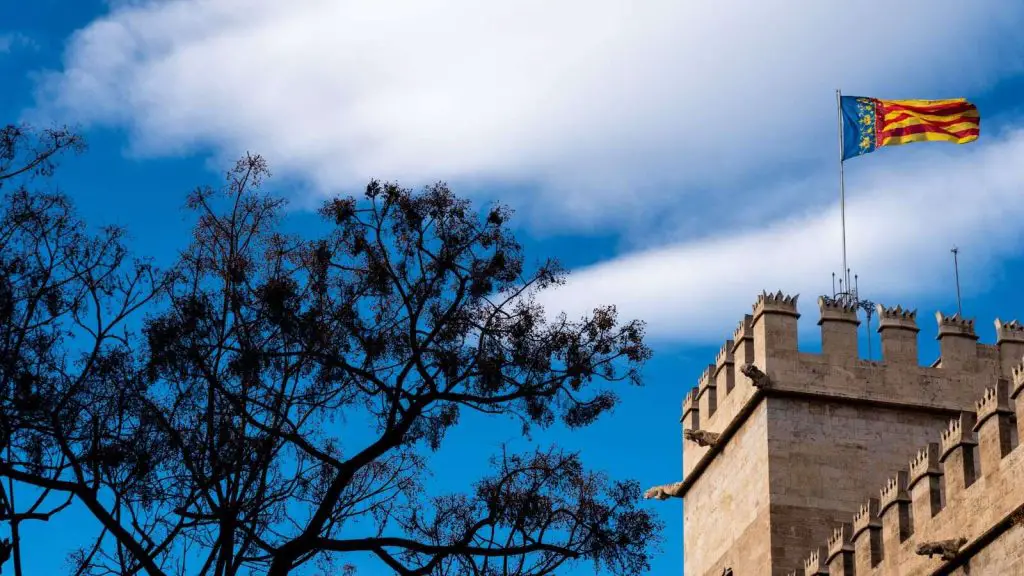 While many tourists flock to Valencia for its sandy beaches and Mediterranean vibe, the city is rich in historical and cultural attractions. One of the most emblematic buildings is La Lonja de la Seda, a 15th-century building that once served as a silk exchange.
Today it is a UNESCO World Heritage Site and one of Valencia's most popular tourist destinations. La Lonja de la Seda is a must for any visitor to Valencia.
Before heading to the beach for a relaxing afternoon, be sure to visit Valencia Cathedral, one of Spain's most impressive Gothic buildings. In the evening, savour a traditional paella dinner before returning to the hotel for a good night's sleep.
Visit La Albufera Nature Reserve
If you want to get away from the hustle and bustle of Valencia, a visit to La Albufera Nature Reserve is a must. A short drive from town, this sanctuary is home to various wildlife and is a great place to relax and enjoy the beautiful scenery.
There are plenty of hiking and biking trails to explore, and you can even go kayaking or canoeing on the lake. Be sure to keep an eye out for the resident flamingos!
Discover El Museo Fallero de Valencia
El Museo Fallero de Valencia is a must-see for anyone interested in the city's unique history and culture. The museum houses a large collection of Fallas, or traditional wooden puppets, burned during the city's famous Fallas festival.
Visitors can also learn about the origins of the festival and how fallas are made. The museum is located in the heart of the historic centre of Valencia and can be easily visited during sightseeing.
Take a cooking class and learn how to make paella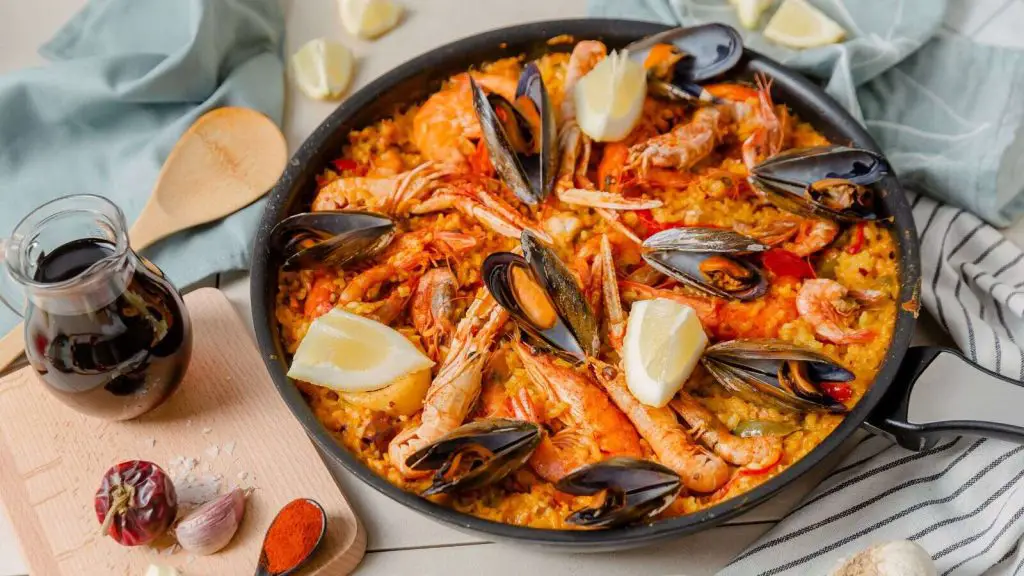 Valencia is home to some of the best food in Spain. If you want to learn how to cook like a local, there's no better way to take a cooking class. In a paella and tapas cooking class, you will learn how to make paella and the history and culture behind this iconic dish.
You can also prepare other traditional Valencian dishes, such as fideua (paella with noodles) and arroz al horno (baked rice). After cooking class, it's time to hit the beach.
Valencia has some of the best beaches in Spain. Playa de la Malvarrosa is the city's most popular beach, thanks to its wide stretch of sand and stunning views of the Mediterranean Sea. If you want a more relaxed vibe, head to one of Valencia's smaller beaches, like Playa de Cabanyal or Playa de Pinedo.
Conclusion
There is something for everyone in Valencia. From historical sites to gastronomic delights, you'll experience plenty of activities and landmarks on this two-day tour.
Whether it's a leisurely stroll along the beach or exploring the city's unique architecture, there's always something new and exciting to discover in Valencia. What are you waiting for? Pack your bags and prepare for an unforgettable trip to this incredible Spanish destination.